Otto Feher
Management Consulting
Hungary
MODELS OF CREATION
The development of models were based on the process and structures of creation.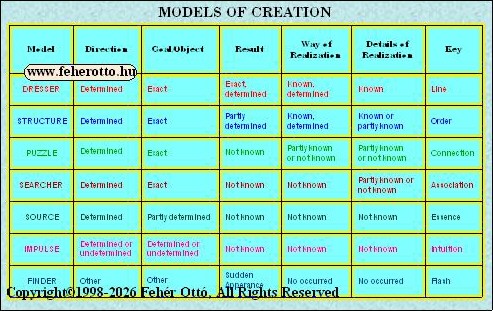 Publication: 1998. Budapest.
E-mail: feherotto@t-online.hu

Copyright ©2002-2021 Otto Feher, SIRIUS Bt., All Rights Reserved
First issue: 19, July, 2002.
Update 31: 08, January 2021.
A felhasználói élmények fenntartása érdekében a weboldal nem nyom cookie-t sehova!
Cookie free webpage.