Otto Feher
Management Consulting
Hungary
THE SEVEN STEPS OF PROBLEM SOLVING
Wide-ranging application of Japanese quality management methods in Hungary has been started with TQM Program that was supported by Ministry of Industry. TQM Program was led by professor of Tsukuba University, Dr. Shoji Shiba, from 1987 to 1991. Japanese quality improvement methods and procedures were applied at a lot of company.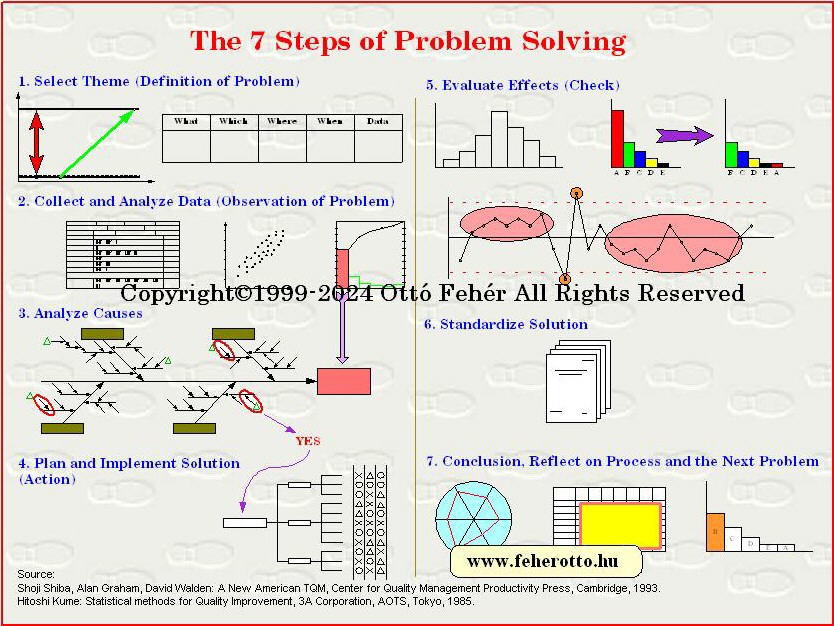 Led by me, the FORTE V. Pouring Quality Team win first the IIASA-SHIBA Quality Award in 1989 - application of 7 steps of problem solving.
Phone: +36 1 250 4573
E-mail: feherotto@t-online.hu

Copyright ©2002-2021 Otto Feher, SIRIUS Bt., All Rights Reserved
First issue: 19, July, 2002.
Twenty-seveth update: 07, January 2021.
A felhasználói élmények fenntartása érdekében a weboldal nem nyom cookie-t sehova!
Cookie free webpage.